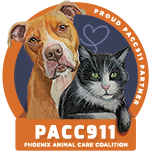 ​​Helping our loyal canine and feline friends carry on to their forever homes.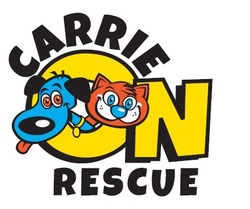 Carrie On Rescue was founded in 2013. We are a registered 501(c)(3) non-profit no-kill pet rescue organization based in Gilbert, AZ. We are all volunteers with no paid employees who dedicate our free time to help save as many animals from death row at the local shelters in the Phoenix area as we can.

Our mission is to reduce euthanasia of homeless dogs and cats at shelters through rescue and quality adoptions.

Carrie on Rescue holds adoption events regularly on Saturdays at Bark Avenue, located on
835 W. Warner Road in Gilbert, AZ. You may also meet our dogs by contacting us directly, and arranging for a personal meet-and-greet appointment during the week.

We do not have a shelter facility of our own. All of our animals are placed in loving foster homes until they are adopted. The directors of Carrie on Rescue have been involved in animal rescue for more than a decade. Our main purpose is to save dogs from the euthanasia list at the Maricopa County shelter and other shelters in the area, but we also take in strays from time to time.

We are very passionate about what we do as we truly love animals and we hope to see the day where all animals will have a loving home and we will no longer be needed. We envision the day when all animal shelters are empty because every dog and cat has found a loving family who will cherish them for their entire life.
---
Carrie's Story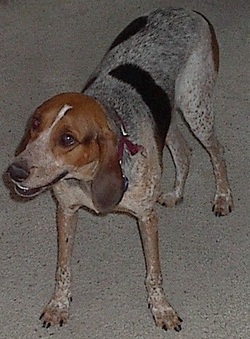 Hello,

My name is Carrie Blueberry. I am a Bluetick Hound mix and I am the inspiration for the creation of Carrie On Rescue. It all begins with me....On Valentine's day 2002, I was dropped off at the local kill shelter because my family did not want me anymore. Thankfully I was adopted a few days later by my current family who saved me not just once, but actually twice.

You see, shortly after I was rescued from death row I was diagnosed with distemper. Distemper is a horrible viral disease that affects a dog's neurological system and is usually fatal. Well, my human parents did everything for me to prevent me from dying. They took me to the emergency hospital right after my distemper diagnosis and I had to stay there for almost 2 weeks.

When I was released I was still extremely sick, but my parents never gave up on me. I got all of the medication and loving care I needed. Thankfully after over 1 month of touch and go I started feeling a lot better and I made a full recovery. I do not have a neurological issues, twitching or any other symptoms from having had distemper at a young age. Yes, I am a true miracle!

My parents knew right away how special I am and that they needed to do something to help other homeless dogs. Therefore they started getting involved with rescuing and fostering dogs and cats in 2003. Since then they have never stopped.

Over the past decade they have saved and fostered hundreds of animals. And now they took it a step further by creating Carrie On Rescue in my honor. I hope you liked hearing my story since it had a very happy end.


Love, Carrie (Blueberry)
---